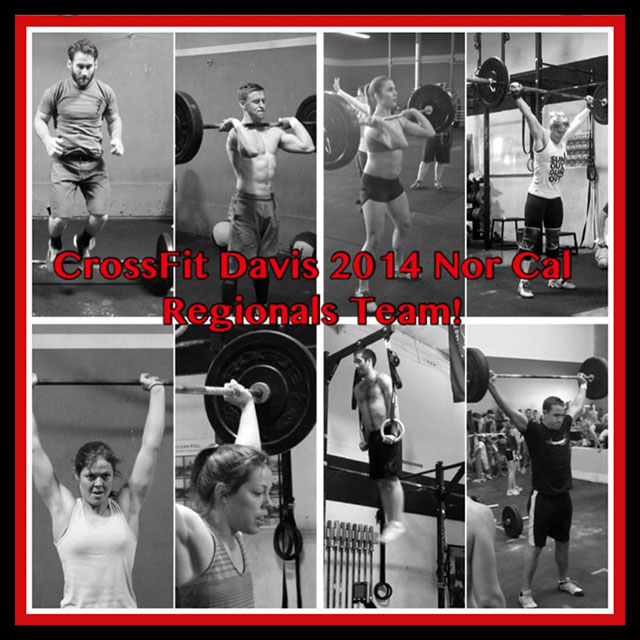 We could not be more excited to be sending a team to Regionals for the first time!! A few special shout outs to those who contributed scores to help our team get there: Alex (5 times) Ryan (4 times) Jeff (3 times) Drew (1 time) Matt (1 time) Elijah (1 time) Kaitlyn (5 times) Barb (3 times) Beth (4 times) Ann (1 time) Sophie (2 times) This is a celebration of our gym and the amazing community we have all built together! We could not have accomplished this without each and every one of you!! Congrats to our 2014 Regionals team! Alex, Ryan, Jeff, Drew, Kaitlyn, Barb, Beth and Ann!
Skill
4x400M Run with 1 run every 4 Minutes.
Don't forget Running is a skill too! It can be easy to treat the run like it's just time for recovery during a workout with other movements.  Use this time to focus on your form and try to complete each 400 as fast as possible. Use the remaining time to recover for your next 400.  Check out the CrossFit Journal for some great resources on running and pose form.
If you do not make the first 400 in 4 minutes skip the second one and perform the run on the third interval.
WOD
This one comes to us from crossfit.com and was the Workout Of The Day on 12/20/2012!
AMRAP in 20 Minutes of
5 Chest to Bar Pull-Ups
10 Wall Ball Shots 20/14lbs 10/9′
15 Kettlebell Swings 24/16kg
Off Ramp WOD
AMRAP in 20 Minutes of
5 Pull-Ups
10 Wall Ball Shots
15 Kettlebell Swings