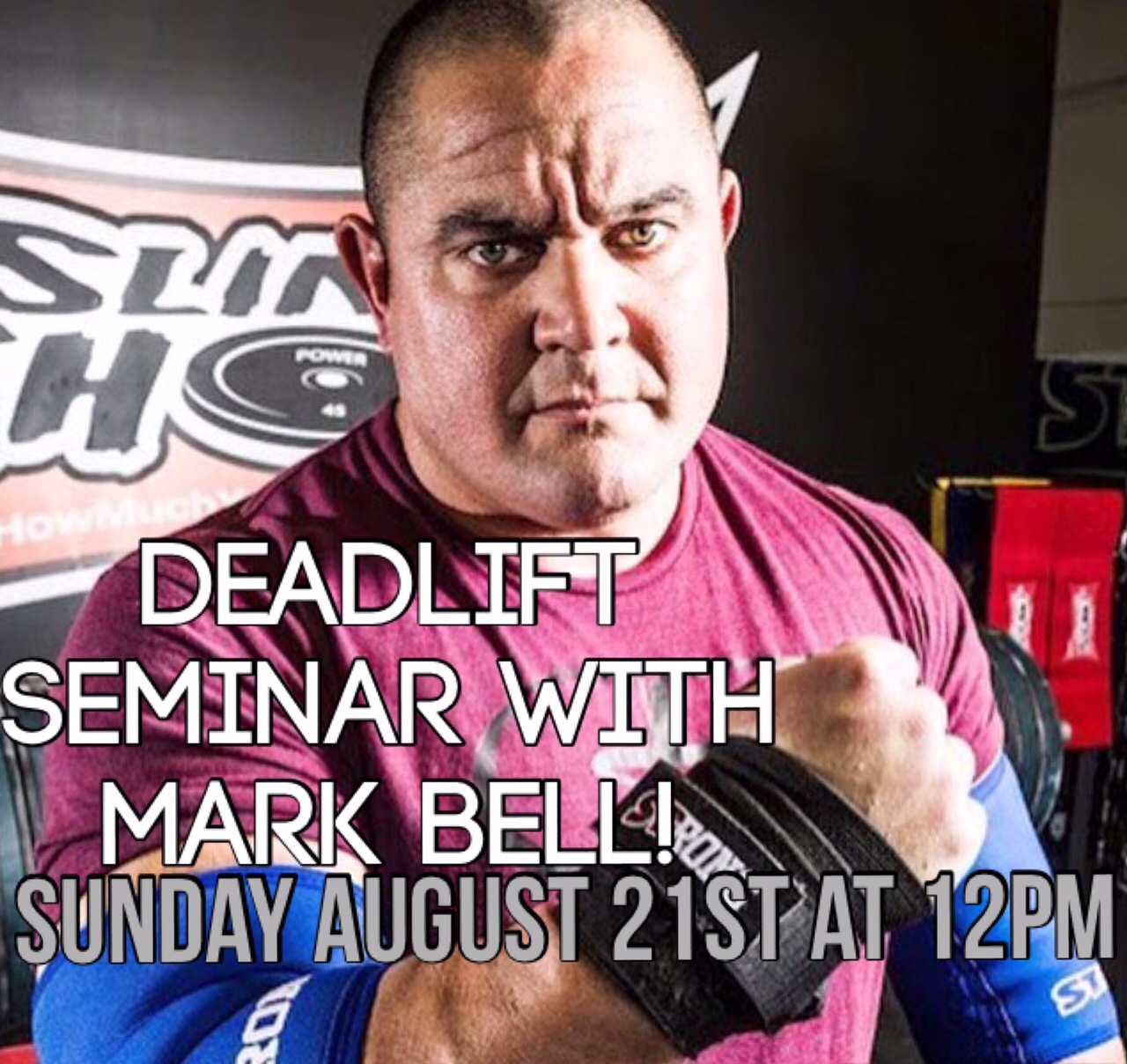 [creativ_alertbox icon="" colour="theme" custom_colour=""]Join us at 12PM next Sunday, August 21 for a deadlift seminar with Mark Bell! The session will last 90 minutes. All members are welcome to learn from one of powerlifting's greatest! [/creativ_alertbox]
Strength
Deadlift
2-2-2-2-2
Work up to a strong effort set of  two deadlifts.  This doesn't necessarily mean you go up to max effort, but work up in weight as you feel comfortable. Judge your effort by the strain it takes you to achieve each lift.  New lifters should keep the load light and work on proper body mechanics as they increase in weight.  Start with a light weight and make sure that you have established a straight back and an  appropriate setup as you address the bar.  Be sure to maintain your posture as you progress though each set of two and as you increase in weight.
WOD
for time
30 Box Jumps 24/20″
40 In Place Overhead Walking Lunge Steps 95/65 lb
50 Burpees over the bar
Workout notes: This workout is a chipper! You will complete all of your box jumps and then move on to OHWL before finishing with a set of 50 burpees.  The set of box jumps is a big one so work at sustainable pace and spend some recovery time at the top of each rep if needed. The overhead walking lunge steps will be performed in place so perform either step back or step forward lunges.  Use your same bar for your burpees. Jumping over will increase the difficulty level and is considered "Rx" and can be scaled to step overs if needed.